A total of 30,300 new jobs were added by the Canadian economy in February 2020, according to Statistics Canada, beating predictions for growth in the midst of the coronavirus outbreak. The increase was led by Quebec, which had its third month of job gains in a row and saw unemployment drop to 4.5 percent, which is the lowest on record for the province. The country's unemployment rate remained near a 40-year low, even while rising slightly to 5.6 percent. On average, economists expected the agency would show an overall rise of 10,000 positions for February, according to Refinitiv, a financial markets data firm.
Living in a country with a strong economy has benefits for you and your family. Canadian Visa Professionals has a goal to make sure everyone who wants to live in Canada can do so. Contact them for help filling out the application for a visa to live in Canada.
Douglas Porter, the BMO chief economist said, "The underlying message is that the economy was doing relatively well before it ran into the storm of the virus. This is actually three months in a row where we've seen pretty sturdy job growth in Canada." He said it looked to be a healthy check-up for the country's economy, as far as mid-February.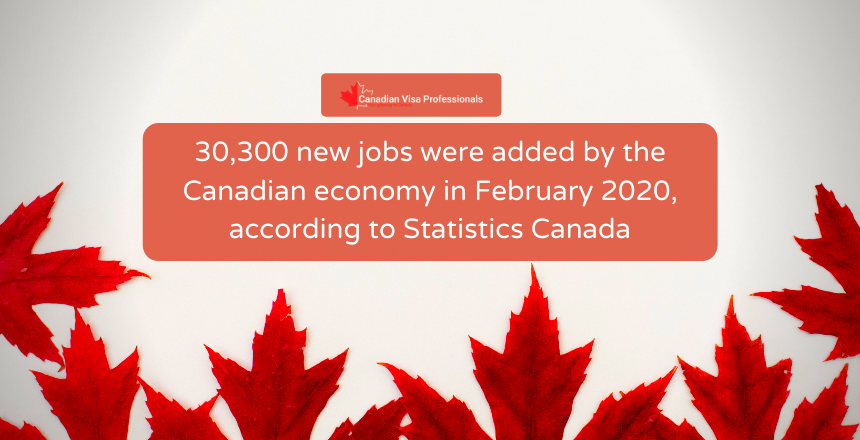 Statistics Canada gathers the data about wages and jobs in the middle of the month, so there isn't much to be gleaned about how companies are reacting to the COVID-19 outbreak, said Brian DePratto, a senior economist at TD Bank. He said if it weren't for the outbreak, the latest report would have us upbeat about the economy. The Bank of Canada cut the key interest rate to 1.25 percent over concerns about the impact of the coronavirus.
Canada has weathered many storms and will come through this one strong. Contact Canadian Visa Professionals about the immigration process. They will walk you through each step.