The oil-producing province of Alberta is showing recovery from two straight years of decreased output from the collapse of global oil prices. Their gross domestic product rose by an impressive 4.9 percent in 2017. Expanding by 3.9 percent, British Columbia's economy recorded the fastest pace since 2005. These numbers are a return to the normal for Canada.
Western provinces usually outpaced central provinces in economic growth until the recent oil price slump. The change in places in economic growth does not mean weakness in other regions of Canada. If you are looking for a job opportunity, contact Canadian Visa Professionals. The team of experts will walk you through the steps to obtain the required visa to live and work in Canada.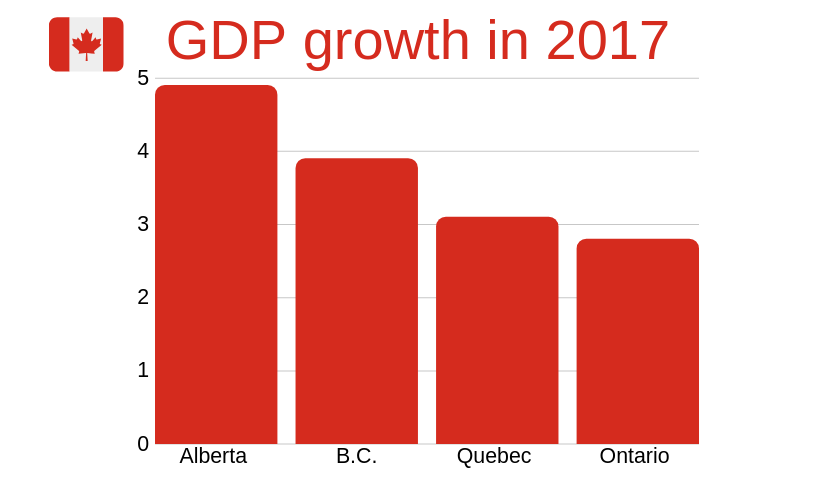 Canada's 2017 economy had one of the most across-the-board expansions ever recorded, with no area recording a decrease. The GDP rose in every Canadian province for the first time in six years. The Canadian economy grew by 3.3 percent in 2017, based on industry data. Contact Canadian Visa Professionals for help with the immigration process. They will answer any questions you have along the way.